Why is Workplace Health & Safety
Important for Your Business?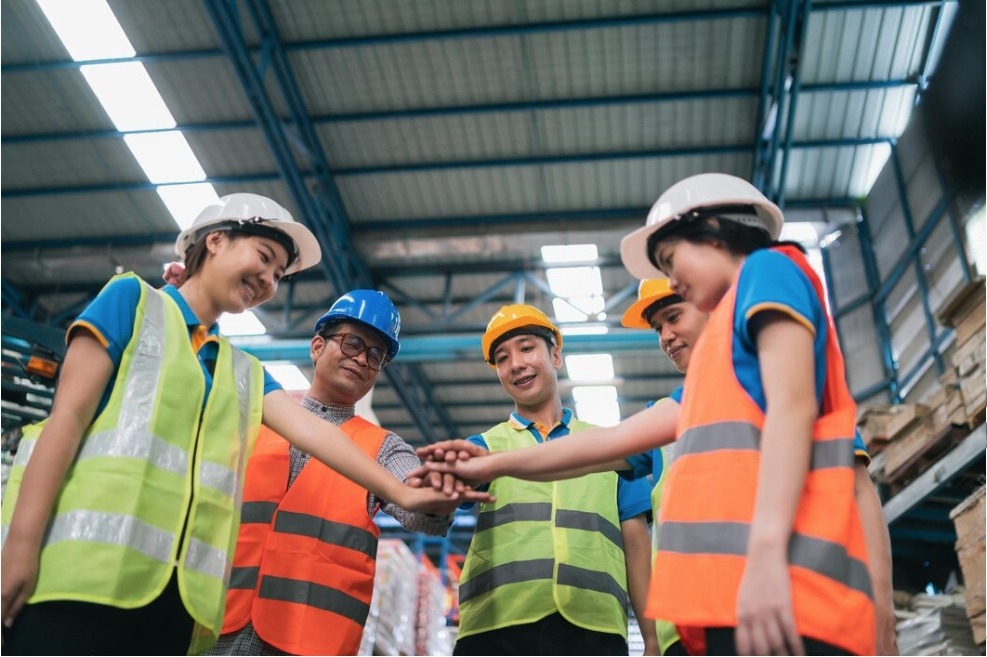 Every employee has a legal right to a safe and healthy workplace, regardless of whether they work in administration or provide physical labour. While this is a responsibility and a cost for business owners, it also brings various benefits, particularly in terms of productivity and cost reduction. Accidents or injuries can occur as a result of not knowing how to deal with potential hazards safely. This can have a negative impact on your company's reputation as well as your employees' capacity to be productive. Therefore, it is critical to provide your staff with both medical and financial security so that they can work efficiently and your company may develop optimally. This is where workplace safety & health officers and coordinators come in.
Who are Workplace Safety & Health Officers and Coordinators?
Workplace safety & health officers and coordinators are safety professionals who are experts in occupational safety, health, and the work environment. Their primary responsibility is to protect people as well as property and the environment. They are responsible for implementing and maintaining the workplace safety and health (WSH) processes of an organisation to improve its workplace safety. Workplace safety & health officers and coordinators analyse incidents to determine the causes for non-compliance with organisational processes and legislative WSH standards.
It is currently a fast-growing trend in Singapore to outsource both safety officer services and safety coordinator services to a third party. This is mainly due to time and cost savings. Workplace safety and health consultancy has become a popular service among many businesses, particularly those in the construction, manufacturing, and logistics industries. The responsibility of a WSH consultancy firm is to keep employees safe by identifying and eliminating workplace hazards. They also assist businesses in complying with complex state and federal occupational workplace regulations by simplifying them.
Among the many reasons why workplace health and safety consultancy is essential for businesses, the following are some of the key benefits it offers.
1. Reduce Workplace Injuries
Employee accidents and injuries can be significantly minimised in a safe work environment. It allows them to work without fear of injury or accident and helps them to concentrate more on their tasks. Business owners need to be mindful of workplace safety regulations and identify areas or components of the workplace that need to be improved.
2. Avoid Operational Loss
When an employee gets injured on the job, they are entitled to paid leave. However, in situations where their absence is prolonged, the company will need to recruit another person to temporarily replace the injured employee. In some cases, an injury may require the suspension of an entire project while an investigation is conducted. Both of these issues can be avoided with proper workplace health and safety regulations.
3. Minimise Legal Liabilities
Investing in workplace health and safety is both ethical and practical corporate practice. Companies that adhere to WSH standards can avoid fines, expensive legal battles, and compensation claims due to workplace mishaps. Employers who prioritise WSH not only protect their employees but also their own financial stability.
4. Improve Productivity
If your employees are continuously stressed about their future due to unsafe and unhealthy work conditions, they may not be able to focus properly on their work. This may lead to a reduction in their levels of productivity and efficiency. Employees are more likely to be productive in a workplace that complies with health and safety regulations. This productivity often translates into completing more work in less time, lower overhead expenses, and, ultimately, higher company growth.
5. Develop Organisation Reputation
A safe and healthy workplace can make a good impression on existing and potential clients, which benefits the company. This impression may also entice potential investors, who often evaluate the work environment and working conditions when making investment decisions. More clients and investors can lead to more growth and revenue for the company, resulting in better incentives for the workforce.
Assure Safety – Your Trusted Workplace Safety and Health Consultancy Partner in Singapore
If you are seeking reliable workplace safety & health officers and coordinators in Singapore, then Assure Safety is the place to go. As a leading provider of workplace safety and health solutions, we deliver excellent safety consultations and have been a valued partner to our many clients since our inception. Our skilled and competent team of experts are available to assist you with any workplace safety and health concern at any time. We are here to guide you in launching relevant and results-driven initiatives that will contribute to the success of your organisation. For any inquiries about our services, reach out to us today!