Food Services Progressive Wage Model
From 1 March 2023, the employer must meet the PWM requirements in order to renew existing work passes or apply for a new pass.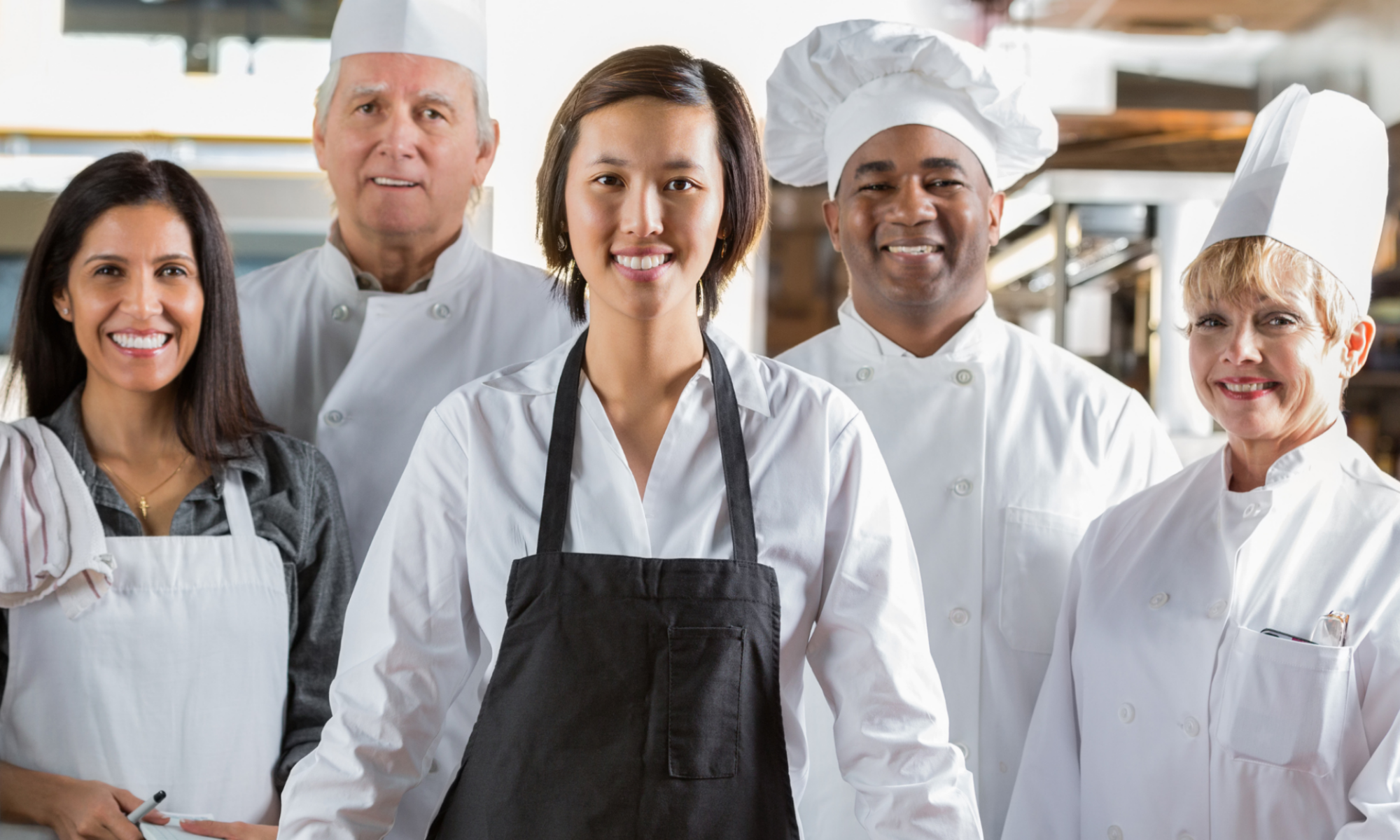 What is Food Service PWM?
The Progressive Wage Model (PWM) for food services workers was developed by the Tripartite Cluster for Food Services Industry (TCF). It is a career advancement model consisting of three to four levels, which enables workers to earn higher wages by enhancing their skills and productivity, based on their chosen career path.
The Food Services Progressive Wage Model (PWM) applies to both full-time and part-time Singapore Citizen and Permanent Resident employees in Quick Service (QS) and Full Service (FS) food establishments.

Positions covered below:
Counter Attendant / Stall Attendant
Cook / Senior Cook
Kitchen Assistant
Waiter / Waitress
Waiter Supervisor / Manager
What does it mean to the Employer?
Starting from March 1, 2023, employers must ensure that all food services workers that are Singapore Citizens and Singapore Permanent Residents (PR)  meet the training requirements by obtaining at least TWO Workforce Skills Qualification (WSQ) Statement of Attainment from the approved list of WSQ training modules to renew or apply for work passes. There are grace periods for compliance: six months from the new hire's date of employment for new hires, and until February 29, 2024, for existing employees. Through proper training, food services workers will be able to increase their productivity, skillsets, and offer good food service experiences to customers.
Assure Safety provides WSQ courses for each job role that fulfill at least 2 WSQ Training Modules
Quick Service (QS) Food Establishments
Courses / Positions 
Stall Assistant
Counter Attendant
Kitchen Assistant
Cook
Senior Cook
Food Safety & Hygiene Level 1
 Available
Available
Available
Available
Available
Workplace Safety & Health for F&B Operations Level 2
Available
Available
Available
Available
Available
Customer Service Excellence Level 1
Available
Available
Not Available
Not Available
Not Available
Full Service (QS) Food Establishments
Courses / Positions 
Kitchen Assistant
Cook
Senior Cook
Waiter
Waiter Supervisor
Manager
Food Safety & Hygiene Level 1
 Available
Available
Available
Available
Available
Available
Workplace Safety & Health for F&B Operations Level 2
Available
Available
Available
Available
Available
Available
Customer Service Excellence Level 1
Not Available
Not Available
Not Available
Available
Available
Available